Get in Touch With Us Today
Opaque energy information and hard-to-access utility data prevent businesses from succeeding. We help great businesses minimize cost, save time and improve business results.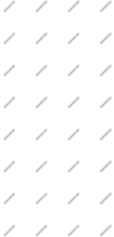 Get in touch with our team
Energy management is getting more complicated. It's time to make your job easier. Get in touch with us to see our software in action and learn more about how we can help. 
"When it came down to deciding who would be the best fit all others were beginning to tire me out until we met The Megawatt Hour. It was how they handled themselves from our initial meeting to closing that made me decide they were a class act."
"We are way excited and impressed, your product is much better than anything we've seen. Very cool!…."
"I am now back in control of my power costs with The Megawatt Hour. Not only has The Megawatt Hour helped us save money, but the platform has helped me make great decisions about my energy purchases."
"The MWh has provided information and analysis that is essential in a deregulated market. It would be inefficient to operate any energy consuming business without a service such as theirs."
don't take our word for it
Megawatt Hour Testimonials
Trust the people we work with every day.