The State of Corporate Sustainability:  The Green Solution
Post written by Michael Fanelli
Common headlines such as "Tesla's Master Sustainability Plan Goes Well Beyond Cars," "Why PepsiCo is a Global Leader in Water Stewardship and Sustainable Agriculture," and "The World's Most Sustainable Companies 2016" paint the picture that top companies spearhead the corporate sustainability movement. They imply that the heads of industries are "in on this" and if you're not part of this movement, then you're "behind in the times." Meanwhile, Corporate Social Responsibility (CSR) reports are becoming as integral to businesses as an income statements. This surge in coverage and influence begs the questions: What is corporate sustainability and why would a company pursue it?
Corporate Sustainability Defined
As defined by the Global Association of Corporate Sustainability Officers, corporate sustainability is "the discipline by which companies align decision-making about the allocation of capital, product development, brand and sourcing with the principles of sustainable development, in a resource-constrained world." Essentially, it is the effective management of limited resources to minimize a corporation's environmental footprint.
Economic Benefits of Corporate Sustainability
But why should a company care about a nearby tree when its shareholders demand bottom line improvements? Aside from the moral arguments, the notion of corporate sustainability as a do-or-die practice for every business in today's competitive environment, while sometimes overblown, holds plenty of truth. The increasingly prevalent reality is that corporate sustainability is becoming requisite for organizations and can both save a tree and drive profitability.
Studies and surveys reveal that millennials with burgeoning economic power truly care about sustainability and support companies that are more socially conscious. Forbes reported that companies are changing their marketing techniques in large part due to millenial spending habits. 66% of millennials would pay more for a product by a sustainable brand and 81% expect their favorite companies to publicly declare their corporate citizenship.
Grace Farraj, the Senior Vice President of Public Development & Sustainability at Nielsen, a global information and measurement company, found that "Brands that establish a reputation for environmental stewardship among today's youngest consumers have an opportunity to not only grow market share but build loyalty among the power-spending Millennials of tomorrow, too."
These buying habits translate into concrete profits for corporations. The National Bureau of Economic Research concluded in its study that corporations classified as "high sustainability" outperformed their "low sustainability" counterparts in both stock market and accounting criteria. They experienced a greater return on assets and equities as well as less stock volatility and an average of 4.8% higher valuation.
Much of this increased profitability stems from the very nature of using fewer resources and decreasing their associated costs. For example, PepsiCo's Performance with Purpose corporate responsibility program has saved the company $375 million from 2010 to 2015. Thus, recent data indicate that substantial economic benefits await companies who pursue corporate sustainability due to shifting consumer preferences and decreased resource costs.
Key Components of A Corporate Sustainability Strategy
While these benefits sound great, none of this matters to business owners unless there is a way for every business, regardless of size, to implement corporate sustainability strategies. Before I dive into a host of strategies, it is important to look at what type of professional is fit for the task of implementing an organization-wide sustainability strategy. The Global Association of Corporate Sustainability Officers identifies a few general qualifications for a sustainability professional/officer:
Holds a position on the Operating Board or the Senior Leadership Team
Displays a track record of achievement within the organization through several functions and by analyzing different markets
Uses expansive financial expertise, especially with P&L statements, on a daily basis
Leads or has led a project that resulted in substantial change in the organization
Consistently approaches problems with an innovative mindset and is not afraid to change standard, conventional processes or challenge the status quo
They also identify some competencies that this lead person may have, such as the following: natural leadership skills, results-driven style, independence, collaborative nature, ability to influence others, focused and detailed work ethic, and effective human resources management. This is certainly a tall order for any person to live up to.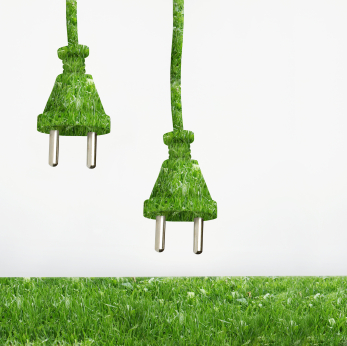 Once the person best fit for this role is identified, what should that innovator do to fulfill corporate sustainability goals? How each company addresses sustainability is specific to them and the industry in which they operate. For example, the giant retailer Walmart interacts with its surrounding environment differently from the web giant Amazon and the automaker General Motors. As a result, Walmart focuses on conserving its water use. Amazon supports and invests in renewable energy through wind and solar farms, while General Motors concentrates on reducing carbon dioxide emissions. Each of these corporations has their own rationale for implementing these particular sustainability strategies. For example, Amazon pays significant costs for power to run their server farms. From both a cost and sustainability perspective, Amazon's investment in renewable energy makes sense and helps their brand. Amazon's website describes the investments this way:
At Amazon, we are putting our scale and inventive culture to work on sustainability not only because it is good for the environment, but also for the customer. By diversifying our energy portfolio, we can keep business costs low and pass along further savings to customers. It's a win-win-win.

Amazon has begun hosting large-scale rooftop solar systems on fulfillment centers across the country. Our goal is to have more than 50 fulfillment centers with rooftop solar installed by 2020; 15 sites are planned to be complete by the end of 2017. The solar systems in the initial deployment could generate as much as 41 MW of power.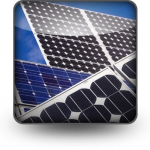 Processes for Implementing Sustainability Strategies 
Based on the type of business you run, your sustainability efforts will vary depend on your industry. Regardless of each specific circumstance, every corporate sustainability strategy should consist of two main stages, according to MIT Sloan Management Review:  re-framing the company's identity and codifying the new identity.
The first stage of a sustainability strategy involves a leadership commitment as well as external engagement and accountability. A top-level executive at a sustainable company usually has a clear long-term vision of sustainability along with the clout to reach that vision. These successful executives sell their organization on this long-term vision. 
MIT conducted surveys to compare traditional companies who have no or modest sustainability goals to sustainable companies who more aggressively pursue more lofty goals.  Researchers found that sustainable corporate executives exhibit a personal commitment that inspires other employees in 83% of sustainable companies compared with 20% at traditional companies. As a result of this personal commitment, 80% of employees at sustainable companies view sustainability strategies as essential to their company's success compared with only 20% of employees at traditional companies.
External engagement is crucial to a successful sustainability strategy, as "sustainable companies learn from the outside." They encourage their employees to gather outside ideas from external sources, generating a culture of innovation. Sustainable companies also have clear, consistent messages to their stakeholders 90% of the time versus 30% of traditional companies. Transparency and accountability to others are key assets to a sustainable company, ones that allow it to popularize its efforts and appeal to the environmentally-conscious millennial consumer.
Whereas the first stage of the suggested corporate sustainability strategy focuses on laying the framework, the second focuses on achieving set goals. Central to execution is the engagement of employees.
Employee Engagement
With a good leadership commitment mentioned in stage one, employees should be able to identify and appreciate the core strategy of your organization. However, in order to fully engage employees, a sustainable company must communicate each employee's impact on the company, articulate the connection between the employee's work and sustainability goals, and encourage the free exchange and input of ideas. We recently wrote about Cornell University's Energy Smackdown, a great example of how to build engagement among higher ed communities.
A great example MIT mentions is Busch InBev, the world's largest brewer. Busch InBev observes that by relating their sustainability goals to each employee for several years, engagement, creativity, and collaboration have increased among employees. Once employees have bought into the strategy, the foundation is set to implement those strategies.
While each company's execution differs based on the industry it operates in, there are certain overarching mechanisms common to all strategies: accountability and transparency. MIT notes that IBM integrates its global management systems objectives with its sustainability ones. Because IBM's global management systems objectives are extremely important, its sustainability objectives are raised to that level of importance. Sustainable companies also report their progress often to establish a sense of transparency with investors, employees, and the general public. For example, PepsiCo publishes its Performance with Purpose report yearly, detailing its commitment to social responsibility as a corporation.
All of this information at once sounds daunting and overwhelming. However, you're not alone as a Ceres survey of 600 companies found that more than half of the companies surveyed fall into the earliest, or "Starting Out," stage of their corporate sustainability strategies. There are many resources to transform hundreds, even thousands, of organizations like yours into true, forward-thinking 21st Century corporations. You may find that corporate sustainability transforms your organization as it becomes increasingly integral to any company's success and impact. There are many steps to properly implementing a sustainability program at your organization, including:
putting the right type of professional in charge of a sustainability program,
prioritizing your goals,
linking corporate, strategic goals directly to sustainability targets, and
maintaining transparency with employees and any other stakeholders.
Devoting time and resources to sustainability will improve the image of your organization and provide both environmental and economic benefits. Ultimately, sustainability can both be green and profitable.