The world of energy cost management according to Walmart
Like management of all their costs, Walmart cares about energy cost management. As reported by RTO Insider recently, Walmart continued their significant effort to control their energy costs when they joined yet another Regional Transmission Organization (RTO). Walmart recently joined the Southwest Power Pool (SPP), which, according to the SPP website "oversees the bulk electric grid and wholesale power market in the central United States on behalf of a diverse group of utilities and transmission companies in 14 states". Their membership in SPP means that Walmart is now a member of every RTO except for California's. Why go to the trouble and expense of becoming an RTO member?
What does RTO membership do for Walmart?
Membership in RTOs means that Walmart can buy power directly in the wholesale market. Essentially, Walmart is serving as their own trading shop as well as their own retail electricity provider. In Walmart's view the move adds up to savings. Walmart effectively functions as their own forecaster, scheduler. They structure their own products, manage their own data and billing functions.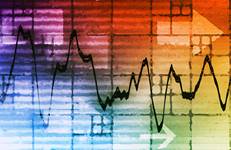 Why is RTO membership significant for Walmart?
Chris Hendrix is Walmart's director of markets and compliance. According to RTO Insider, he says, "Our goal is everyday low prices, and along with that, everyday low costs. Anything we can do to lower the cost helps the business opportunities of Walmart." Along with 15 colleagues, Hendrix manages energy purchasing for Walmart. The team Walmart chooses to manage energy costs by managing the companies usage, cost and pricing in wholesale markets. According to the RTO Insider article, Hendrix says Walmart can:
"…be in control of our own destiny," Hendrix said. "We can buy power how and when we want to, as opposed to being beholden to somebody else's buying schedule at the utility, or the market products they can come up with. We access the wholesale market when and how we see fit."
Cutting out retail suppliers results in lower cost to Walmart, according to Hendrix.
What does Walmart's experience mean to other retail customers?
There are costs (and risk) associated with direct RTO membership. Such a move does not make sense for every customer. Nevertheless, there are decisions that customers can make that stop short of RTO membership. A few small changes to energy purchasing can provide meaningful benefits to businesses.
As we've written here before, there is a lot customers can do to improve their energy cost management results. You don't have to be the size of Walmart to reap the benefits of transparency. These steps include:
Getting a forward-looking view of your energy cost and usage;
Requesting a breakdown of your costs by component before you buy an energy product, including margin and risk premiums;
Look carefully at your historical cost, usage and actual energy market information;
Balance your business goals with product and market risk (don't over-insure);
Ensuring you can compare your actual costs compared to relevant benchmarks (utility tariff rate, other product performance, etc.);
Viewing forward curves and market prices for relevant energy products.
Bottom line for energy managers and finance professionals: Walmart is providing an interesting example of what is possible in energy markets across the United States. You don't have to be Walmart to reap the benefits of market information and access. You just need to be a more informed and demanding customer. Contact us if you want to talk further about transparency, savings and energy cost management.