How to think about business energy strategy, and why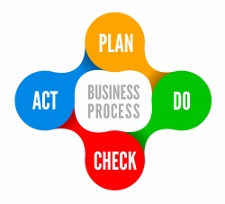 Setting clear business energy strategy is an essential process for any management team. This sounds like a cliché, but we find that when our clients find themselves with energy challenges, it is often because they have not set their strategy properly.
We have often posted about the growing complexity of energy markets. Technology is changing. State regulatory policy is shifting across the US. Large energy users are consistently pressured to manage their resources, save money with limited time. In the absence of clear energy strategy, decision making is challenging at best and at worst can lead to poor implementation, lost opportunities and higher cost.
What is business energy strategy?
Great question. There are a series of questions that management teams need to address when forming their business strategy. These questions will help you clarify financial objectives, operational goals, sustainability goals, growth and strategic plans. Here are some sample questions that can help you to clarify your energy strategy.
Financial objectives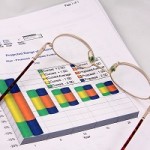 Ask yourselves: Do we care most about budget certainty? Or can we accept some uncertainty in exchange for potentially lower costs? Can we craft a strategy and product that brings the best of both worlds?
Why is this important? Energy commodity markets are volatile, prices move hourly. The ability to accept some uncertainty means that you do not have to pay the premiums associated with expecting suppliers to accept all risk and fix prices. Your approach to purchasing, the product that you buy, and your engagement with energy markets will vary depending on which strategy you choose.
Operational goals
How much up-time do we need? Do we need full backup power? If you're operating a hospital, nursing home or University, a grocery store or a low-margin manufacturing facility, you need to carefully manage and consider what you would do in the event of power failure. How long can you operate on back-up power? What are your resiliency goals? On the other hand, do you have operational flexibility? If so, can you find ways to monetize that flexibility through your energy purchasing strategy or demand response participation?
Have you mined your utility energy efficiency programs to their fullest extent? Have you reviewed and analyzed your utility data to ensure that you have implemented all the operational improvements available to you? For more on this topic, take a look at this post about what your energy data can tell you.
Why are operational goals important? If you need full resiliency and 100% back-up power, then you need to ensure that all future energy plant investments include full back-up power availability. You would only invest in a system that is 100% redundant. If you have some flexibility in your operation, then you can dictate how best to monetize that benefit—can you take advantage of hourly pricing and shift your operation to off-peak periods? Can you engage in more demand response programs and afford to use your back-up power more frequently?
Sustainability goals
Are your stakeholders (customers, students, occupants, clients, customers) asking you about how sustainable your operation is? Have you set sustainability goals for your business or organization? Do your stakeholders care? Are your suppliers focused on the sustainability of your operation? How are your competitors doing on sustainability issues? Could a sustainable operation offer you a competitive advantage?
Why are sustainability goals important? If they haven't yet, you should expect that question soon enough. Many large energy users have already made significant sustainability commitments: the City of New York has received significant pledges from large energy users through the PlaNYC program; The American College & University Presidents' Climate Commitment (ACUPCC) seeks to address global warming (global climate disruption) by creating a network of colleges and universities that have committed to neutralize their greenhouse gas emissions. These are just 2 of many examples of business and non-profit-led efforts to address climate disruption through coordinated action.
Why is it important to consider sustainability goals when making energy decisions? At times, sustainability efforts can seem somewhat removed from operational, financial or strategic goals. In the best-run organizations, that is not the case. There should always be close coordination between all these important business objectives.
From a practical standpoint, it is important to consider sustainability when making energy purchasing or investment decisions. Sustainability teams often make commitments to engage in efficiency improvements or transition to low carbon investments. Those commitments should inform the decision-making processes of the energy and finance decision makers in the organization. Of course, energy, finance and sustainability goals are often complementary. Efficiency investments reduce energy consumption, improve operational performance and reduce costs associated with running an organization.
There are practical and contractual reasons for continuing a dialogue between all parts of an organization. If the energy and finance team have committed to long term fixed price energy purchases, while the operational and sustainability team have been implementing energy efficiency improvements, the company runs the risk of breaking contractual agreements regarding the amount of power or gas consumed.
Business energy strategy does not need to be complicated
It makes no sense to try to define business energy strategy in a vacuum. The most effective way to help formulate a plan is to rely on good analytics. Get information that goes beyond just numbers in a spreadsheet. Take a high-level view of cost and usage, trends, and benchmarks. Once customers have access to that kind of information, business energy strategy often becomes quite clear. Take a look at this article entitled "How to Use Utility Data to Drive Energy Savings". Or set up a call with us to review the information available to you and how best to put it to use.