Evolution of a Campus: Energy Decision Maker – Bert Bland
The Megawatt Hour Series: Energy Decision Makers
Robert "Bert" Bland
Associate Vice President for Energy & Sustainability
Facilities and Campus Services
Cornell University
Interview by Amanda Denney
Energy decision maker Bert Bland is responsible for around-the-clock electric, heating, cooling, water, sewage, energy generation, distribution, and use-optimization of Cornell University's 250+ buildings. Additionally, he helps to manage the University's Climate Action Plan and the efforts to create a carbon-neutral campus by 2035. Bert's work provides him with ample experience dealing with an incredibly complex set of responsibilities, stakeholders and decisions.  
This post is the second in a series that The Megawatt Hour is publishing with influential energy decision makers. The first, titled Energy Decision Maker Bert Bland: Taking Care of the Mice and the Rice is available here. 
Since you started at Cornell, you have seen the campus evolve, especially from an energy and facilities standpoint. Tell us more about that transformation.
Our primary need for energy is heat and electricity. I'd like to talk about the forces shaping the supply of those, and then move on to cooling (which we do renewably).
Since Cornell was founded in 1865, up until 2009, coal heated the campus. In 2009, we moved "beyond coal" to combined heat and power from natural gas. For electricity, in the early days we had (and still operate) a 1.4 MW hydropower plant built in 1904 on a major creek that has created a gorge through campus. Later, our local utility, NYSEG, provided additional power from regional coal-fired power plants. With separate heat and power, the overall system was about 50% efficient. Now, with combined heat and power (CHP), we have a 75% efficient microgrid and district heating system.
Our combined heat and power plant (CHP) is, at the core, two "jet engines" – called combustion gas turbines – bolted to the floor running flat-out 24/7 making 30-megawatts of electricity. We also have steam back pressure turbines making 6-megawatts and we have the 1-megawatt hydro plant on campus.
There were two important drivers of our transition from coal to natural-gas fired combined heat and power.
The first was global warming. The Kyoto Protocol, which was adopted in 1997, required greenhouse gas emission reduction targets. Although the US signed the protocol, the Senate did not ratify it.  In protest, Cornell students convinced the Cornell administration to conform with the Protocol and reduce carbon dioxide emissions to seven percent below the 1990 levels by 2008 (story here).  Moving beyond coal helped us achieve that reduction.
The second driver for moving away from coal and to gas-fired combined heat and power was the Northeast power outage during the Summer of 2003. I'm sure you remember that. (Most of the Northeast and parts of Ontario experienced a widespread blackout in August of 2003 that lasted for a full afternoon and into an evening. The outage was caused by a combination of maintenance problems on a power line and a software glitch that occurred in a utility system in Ohio. It was a stark reminder to everyone in the Northeast that resilience and reliability is essential. Of course, Hurricane Sandy underscored that need in the Northeast and particularly in and around New York City.)
Once the power outage occurred in 2003, there was a realization that we need to be able to withstand the loss of the regional power grid.  So now we can take our gas-fired combined heat plant and optionally island it. Normally, we are connected to the grid – and in fact, often injecting power into the grid – but we can disconnect if there is a regional grid problem. That way we can keep the campus electrified and heated.
Coal had other environmental attributes that impacted our decision. 
In addition to greenhouse gas emissions, part of the decision to get off coal and go to natural gas was based on the fact that coal is nasty and dangerous. It's got radionuclides, coal dust, mercury, fine particulates, sulfur, etc. I don't think we would have gotten our CHP permitted a year or two after it became operational in 2009. We planned our CHP to burn conventional (and higher priced) natural gas. Fracking was not on the radar.
In fact, when we started up in 2009, the Sierra Club came and celebrated moving beyond coal to natural gas. Then the shale fracking revolution happened, and everyone became very conscious of the downsides of fracking, which include (but are not limited to) "upstream methane emissions" and risks to water supplies. Where we are, in upstate New York, we are at the epicenter of what I lovingly call "fractivism." We are in a very climate-conscious and environmentally-conscious community. In fact, one of our local towns was the first to ban fracking before it was banned in New York State (story here).  So even though natural gas is not accepted as a "bridge fuel" to renewables, that is what it is for Cornell. I am very, very glad we are not burning coal anymore, and working hard to move beyond gas.
You have a remarkable resource in your community in your Lake Source Cooling project. Tell us that story.
The story of Lake Source Cooling at Cornell is interesting. The original central chilled water district was based on conventional chillers, which use a lot of electricity for compressors, cooling towers, and also used CFC refrigerants that when released destroyed the stratospheric ozone ("good ozone"). But then sometime in the 1990s, the Montreal Protocol prohibited production of the CFC refrigerants.
We could have replaced the obsolete chillers with new "ozone friendly" chillers for $30 million. Or, for double the cost, we could put in Lake Source Cooling. In this system, we can use the deep, cool waters of Cayuga Lake – 250 feet down below the surface, 2 miles out from the shoreline, where the water is always 40 degrees Fahrenheit – to cool the buildings without any heat pumps or any refrigerants; without anything but direct heat exchange. It's renewable energy cooling, and reduces the electric energy used for cooling by 85% (using only 15% of the energy as conventional cooling).
We spent a lot of time justifying that extra $30 million expense. It was lower carbon-use, which was good.
But still, we had to project future electric costs to estimate the return on investment. The $30 million delta in capital expenditure had to be offset by future savings from a lower electric bill. We did a probabilistic analysis, a Monte Carlo simulation, where we basically forecast the probability of future electric prices. We looked at a 5% exceedance and a 95% exceedance, or basically "Here's the most expensive it will ever be in the next 20 years and here's the cheapest it will ever be in the next 20 years" in order to justify that spending.
Actually, since start-up, the price has varied both above the high and below the low estimate, due to gas price volatility affecting electric prices. Prices spiked in 2008 and 09, then dropped unexpectedly (because of the shale revolution). Being right next to Pennsylvania, we are right here in a bubble of cheap fracked gas. Even though NYS has banned fracking for oil and gas, it is imported from Pennsylvania. That has taught me the difficulties in predicting the future.
After 3 years of environmental study, and over 16 approvals from multiple agencies, we commissioned Lake Source Cooling in 2000. It's proven to be a financial success, has eliminated the use of refrigerants, has had no negative impact on Cayuga Lake, and has reduced greenhouse gas emissions significantly from avoided electric generation.
Take a look at how Lake Source Cooling works here.
Tell us more about Cornell's goal to achieve carbon neutrality by 2035 and the complexities that come along with that. 
Our plan to achieve campus carbon neutrality does not depend on buying offsets (carbon offsets or renewable energy credits). Our plan is based on real conversion to zero carbon sources of energy. Achieving this goal depends on successful engagement with the campus and local community, and aggressive energy conservation. It's so much easier to save energy than to generate it (Negawatts – not Megawatts!)
Early on in my career at Cornell I learned the challenges of siting renewable energy projects, and the importance of engaging the impacted community. Below our operational hydroplant is the large iconic Ithaca Falls, 150 feet tall. In the 1800's industrial uses tapped the Falls for hydropower. In 1982, I prepared a license application to the FERC that proposed a new 3 MW hydroplant there. We did studies of the impact on the aesthetics of the falls and the impact on the recreational fishing below it. Long story short:  the community was not in favor and NYS designated it a protected "recreational river", which precluded hydropower development.
In 2007, President Skorton signed a nationwide, College and University-scale commitment to reduce our carbon footprint. It is known as "Carbon Neutral Campus Commitment".
In 2008, we filed our first campus-wide greenhouse gas inventory. In 2009 we filed our first University-wide plan to reduce our carbon footprint. The plan implicitly is to shut down the use of natural gas by 2035. Instead, we will use renewably-produced electricity via the grid and heat the campus using an Earth Source Heat system.
The campus will get our heat from the earth, and electricity from solar and wind. Actually, in 2009, our first plans didn't even include solar. It was not cost-competitive at that point. Since then, the costs of solar panels have come way down. In the early days of making this plan, however, we were actually proposing to use wind for our renewable electricity. Now solar is competitive.
Cornell's carbon neutrality commitment includes emissions from daily commuting by students, staff and faculty, as well as university-funded air travel. A number of initiatives are envisioned to reduce these emissions to the extent possible. For example, we plan to encourage more remote participation and virtual conferencing. We expect to convert Cornell fleet vehicles. However, we do not think we will be able to eliminate these emissions entirely and anticipate needing to implement some offsetting actions.
What are the mechanics of putting such a plan in place? How do you think about this challenge as an energy decision maker?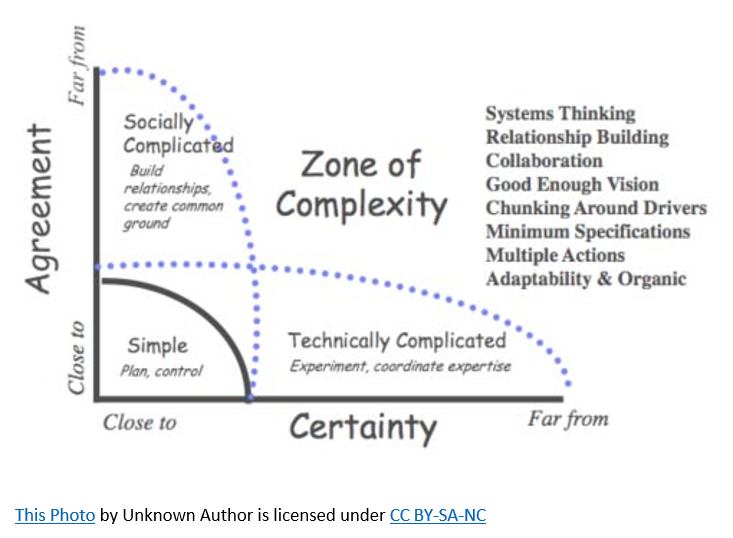 We are trying to do this all without using the resources of the University – meaning not using additional operating funds or the endowment. Developers come in to build solar on our land, and then they get federal investment tax credits and subsidies from New York State. We get the power – well, sometimes we don't get the power – but we get the renewable energy credits.
It has also been tricky dealing with utilities and regulations. One thing we did was challenge the first remote net metering rule. As one of our lawyers said, "We kicked down the door for this." The utilities and the Public Service Commission would not let people do remote net metering on green fields; you had to have an existing facility for the meter. In response, we petitioned and got that thrown out, and now you can put a solar farm on a green field and use remote net metering. I'm very proud of the role that Cornell played in this.
We have had five solar farms – 10-acre, 2-megawatt farms – built pretty quickly over the last four years. Then we ran out of capacity to take the credit at the retail rate. So now, we are working on one with a developer 110 acres north of campus. We are leasing the land, so we get the lease payment and the renewable energy credits, and then they sell the renewable energy out in the community solar market. So, we've attracted $75 million and without any upfront cost to us and without any premium cost for that power. By the end of this year solar power will offset 20% of our use on campus.
What projects are you looking at for the future of the campus?     
The Earth Source Heat (ESH) project is "deep direct use" of the earth's heat, not using heat pumps, refrigerants and lots of electricity like conventional geothermal. There is no guarantee that this system will be successful. It is a demonstration of technology that is currently used in "tectonically active" areas of the world like Iceland and Indonesia. Because it is unproven, we are using and seeking additional funding from federal, state, philanthropy. With a DOE grant, we're making progress on researching the feasibility of converting our steam distribution system to hot water and the best way to use deep ESH. With a philanthropic gift, we've been doing seismic work to look at the underground structures in geology to make sure that where we drill is going to be appropriate. Next, we will seek funding for a first test well, which will go 5 km down into the crystalline basement rock of the earth's crust. We are trying to obtain state, federal, or maybe even industry funding. But again, we're not going to fund that ourselves. As a University, we just aren't able to take on that kind of uncertainty without funding.
Who champions the sustainability movement for the school?
There are a lot of people. Sarah Zemanick, our Director of Sustainability, is our "Renewable Energy Warrior". Our champion on the energy conservation side is Mark Howe, our Director of Energy Management and Distribution. They have wonderful and motivated staff. I am a "climate hawk" and champion of the action we need to take to be more sustainable and carbon neutral.  We also have a student body that, for the most part, is very motivated to see change. Some faculty are the same way. I often hear that our facilities department is somewhat unusual in that we really try to create a living lab for teacher research. We try to get students and faculty involved in everything. We're pretty aggressive about seeking decarbonization and energy conservation.
How to you manage the various stakeholders that are involved in energy project decision-making?
It is really quite daunting to get both internal and external acceptance.
Externally:  Patience and communication are the key.  And conversation is better than a one-way communication "to educate the public". We need to listen. People don't like change – especially in their neighborhood, even when they understand why it is needed. Community response is often emotionally charged and highly contentious. We have experienced that firsthand in many projects: starting with the proposed hydroplant I described earlier and including two local proposed wind turbine projects that faced neighbor opposition. We have learned the hard way how to approach a project with the best chance of success. In addition, the utility interconnection is hard, obtaining funding is arduous, and the final government permitting takes extremely long.
Internally, we need approval from the university and we need to secure developer funding. The risk reward is the big determination. We talked a lot about this process in the first part of this series, which is available here. 
What day-to-day, month-to-month, or year-to-year energy decisions do you make for the university? 
This is an interesting question. In a complex and decentralized organization, we have a lot of decision-makers or units who we must consult before we make a decision. We have an energy risk oversight committee that we meet with on various issues. I have a boss, the Vice President of Facilities, and he's in charge of transportation, police and facilities management, and all these facilities aspects in addition to energy and sustainability. I report to him, he reports to an Executive Vice President, she reports to the President, the President reports to the Board of Trustees. A lot of my decisions are deciding what to recommend for others to accept and endorse.
For instance, we have an annual capital expenditure budget to maintain our systems reliably.  We put that together, and I make the decision about what goes into the recommended budget. The budget goes all the way up to the Board of Trustees for approval. We have a 10-year capital plan. We decide each year what we're going to spend in the next year to maintain our systems.
Some of our systems are a hundred years old, so we have a lot of maintenance to do. But you get my point. I'm not really the final "decider".  We do the same for the operating expenditure budget. We have an annual operating expenditure budget cycle that I put together with my team. Then the Board of Trustees will decide to accept it or not. So those two are kind of the big dollar decisions. There's also a myriad of decisions about contracts and such and over which I may have more autonomy, but within a budget constraint.
Do you have any final thoughts on your work? Where you see your job heading? Or anything else related to the complexity of managing a campus in today's world?
I'm focused on maintaining reliable energy for our campus, while decarbonizing to meet our carbon neutral campus goal by 2035. As a living lab, this can have impact in the local community and perhaps across the globe. New York State has ambitious goals, which Cornell, as the land grant university, supports. The need for greenhouse gas emissions to be cut in half by 2030 is well established scientifically.
As I've relayed in my experiences above, I internalize – daily – the enormous challenge of this necessarily rapid energy transition while maintaining safety and reliability.
Challenges include:
Reducing wasteful energy infrastructure: the result of over a century of abundant supplies of fossil fuels.
Inexpensive and abundant natural gas for heating and generating electricity, which is competition to renewable energy sources, and makes it more difficult to justify energy conservation spend.
The difficulty of siting renewable energy resources.
The need for the public owned utilities to move from 20th century business model and way of thinking to develop the grid as a 21st century "distributed system platform".
I embrace the complexity, the uncertainty and the challenge.  I'm grateful to be working with joyful and motivated people doing important work.
Thanks for the opportunity to share!