Building Emissions:
NYC's LL-97 Measuring Exposure, Step Two
HOW TO CALCULATE YOUR EXPOSURE TO LL97
In the past few months we have had many questions from customers and colleagues about NYC's Buildings Emissions Law (LL97). In keeping with our commitment to transparency, we have created a series of articles that shed light on the law. This article is the second in a 3-part series.
By: Jaifa M. Mezher Arango 
M.S. in Global Affairs Candidate (2020)
NYU Center for Global Affairs
Energy/Environmental Policy
Background on LL97
For this second article in the LL97 series, we expand on how to determine a building's exposure to excess emissions, what metrics the law employs and how to calculate financial penalties. This post is the second in a three-part series about LL 97. In the first post, "A Step-by-Step Guide to NYC's Buildings Emissions Law (LL 97)" we reviewed the following information about the law:
LL97 applies to covered buildings that are more than 25,000 square feet in gross floor area. Note that multiple buildings in the same tax lot (for NYC real estate tax purposes) will be aggregated. These buildings become "covered buildings" under the law if their combined total gross floor area exceeds 50,000 square feet.
Building owners will need to start reporting by May 1, 2025. This is the first year in which the law will be enforced.
LL97 proposes an annual emission limit that will be determined by three factors: (1) a building's gross square feet area; (2) its "occupancy group"; and (3) the amount of energy the building consumes during a year. Energy types include electricity from the grid, natural gas, #2 and #4 fuel oil and district steam.
Enforcement periods and process
By way of background, the law establishes two distinct enforcement periods: 2024 to 2029 and 2030 to 2034. After 2034, the Office of Building Energy and Emissions Performance and the Advisory Board created for LL97 will determine additional measures to make this law work. This will depend on how the law operates and how buildings owners respond once it starts being applied by the city.
Emission limits for the second period are significantly lower than for the first period.
To determine your building's occupancy group, start by searching your building's certificate of occupancy using the Building Information Search on the website made available by New York City's Department of Buildings.

The MWh works with clients, public information, the NYC Department of Buildings and the Major's Office of Sustainability to determine the occupancy group code for buildings and facilities.
We have found that in some cases determining the appropriate occupancy group is not always simple or straightforward. For example, some buildings will include several different types of "occupancy". These types could include educational (classrooms), administrative offices, laboratories, residential, surgical and inpatient facilities, outpatient clinics, etc.
Understanding if your building has more than one occupancy group is important.  The law establishes that for a covered building with spaces classified in more than one occupancy group, the annual building emissions limit shall be the sum of the calculated values from the different occupancy groups that the building has.
It is unclear at present how the law will treat this kind of situation. Industry groups representing clients may need to work proactively with the City to clarify the situation before 2025.
How do you calculate your building's emissions limit?
With this in mind, a building owner can determine greenhouse gas emissions limits by multiplying a building's total size (in ft2) by the annual limit. The formula for calculating a building's annual emission limit is:
Covered building square feet * emission limit from building' s Occupancy Group (annual tCO2e/sq.ft.) = annual tCO2e limit
If a building exceeds this annual tCO2e limit, the owner faces exposure to financial penalties.  Be aware that this limit will change between the first enforcement period (2024 – 2029) and the second (2030 – 2034). A lower limit applies to the second period. The limit may also change if a building's "occupancy group" changes.
Of course, knowing the annual limit for a building is only the first step required to determine potential exposure. The second key element of the analysis is to calculate how much tCO2e the building emits during a year. We discuss this more below.
How do you visualize the LL 97 Impact?
In this post, we will continue using the information that served as an example on the first article. Here, the building that will be analyzed is part of the Occupancy Group E (education).
To calculate the building emission limit, we multiply the size of the building (100,000 sq. ft. in our example from the first blog post) by the annual emission limit for each period by LL97 (0.00758 tCO2e per sq. ft for 2024 – 2029 and 0.00344 tCO2e for 2030 – 2034). The result of these simple multiplications is:
Limit Period 1 (2024 – 2029): 758 tCO2e per year
Limit Period 2 (2030 – 2034): 344 tCO2e per year
As you might expect, building emissions come mostly from heat and power, which is why the law introduces the term "greenhouse gas coefficient of energy consumption." This is a parameter the law employs to establish total energy consumption, based on the source used for generating electricity and/or the type of fuel used. Here, for example:
First, calculate building electricity delivered via the electric grid by multiplying annual electricity consumption by 0.000288962 tCO2e per KWh of electricity consumed.
If your building employs cogeneration, your building's coefficient will be determined by the type of fuel used for generating electricity and heat.
The, multiply the coefficient for natural gas (for heating and cooking, for example) which is 0.00005311 tCO2e per kBtu by your annual gas consumption.
For #2 fuel your coefficient will be 0.00007421 tCO2e per kBtu. Different coefficients apply for #4 fuel and district steam.
Cumulative tCO2e emissions
A building's total annual energy consumption, broken down into different energy sources (electricity, natural gas, fuel oil, district steam), determines annual tCO2e emissions under the law. Below is a sample graph of monthly tCO2e emissions from our example building (which has two energy sources – grid electricity and natural gas). As you can see, we show the tCO32e emissions for each year using historical data from 2010 – 2019. These monthly emissions accumulate. In the following graph, we compare monthly emissions to the annual limit for this building for the second enforcement period (2030 – 2034).
This building is only exposed to penalties starting in the second enforcement period. We use this graphic to show how energy consumption accumulates over a year. Looking at this information on a monthly basis shows how the building emissions approach the limits during the course of the year.
What can you learn from visualizing the impact of LL97 in this way?
From this second graph we can determine that, based on historical usage:
This example building would comply with LL97 for the first period (2024-2029). Annual emissions never exceed the law's annual limit for this facility — which we calculated as 758 tCO2e.
However, the building does regularly exceed the annual limit established for the second period (2030-2034), which we calculated as 344 tCO2e.
If the historical data represent this building's energy use during the future enforcement period, then the building owner would face financial penalties under the law.
This building's LL97 exposure could be reduced or eliminated by curtailing energy use in October, November and December, These are the first months of the "heating season."
As a building owner, with the information provided to you here, what decisions would you consider now? What are your options for bringing the building into compliance by 2030? Would you focus on energy use in specific months? How much could you save in avoided LL97 financial penalties, and/or avoided energy costs? What might you do with those savings?
How do you calculate financial penalties?
So, how do these raw data impact a building's financial penalties? Starting in 2025 penalties will apply depending on:
Here is an example of the penalties facing this building if future energy consumption is the same as historical patterns.
Using historical data from 2015 to 2018, our example building exceeds its 2030 – 2034 tCO2e emission limit by between 50.13 tons (in 2017) and 140.11 tons (in 2018). Assuming these trends continue through 2030 – 2034, the annual financial penalty would range between $13,435 ($268 X 50.13 tons) and $37,549 ($268 X 1140.11 tons).
The penalty for not filing the report on this building would be $50,000 (100,000 square feet X $0.50).
And if there is a false statement…. Well, we know what can happen.
Bottom line for energy managers and financial decision makers. What can the owner of the building do to avoid these penalties?? The owner of this building may choose to make some changes to its energy consumption or purchase power differently. We will discuss how to evaluate compliance options in the next article.
---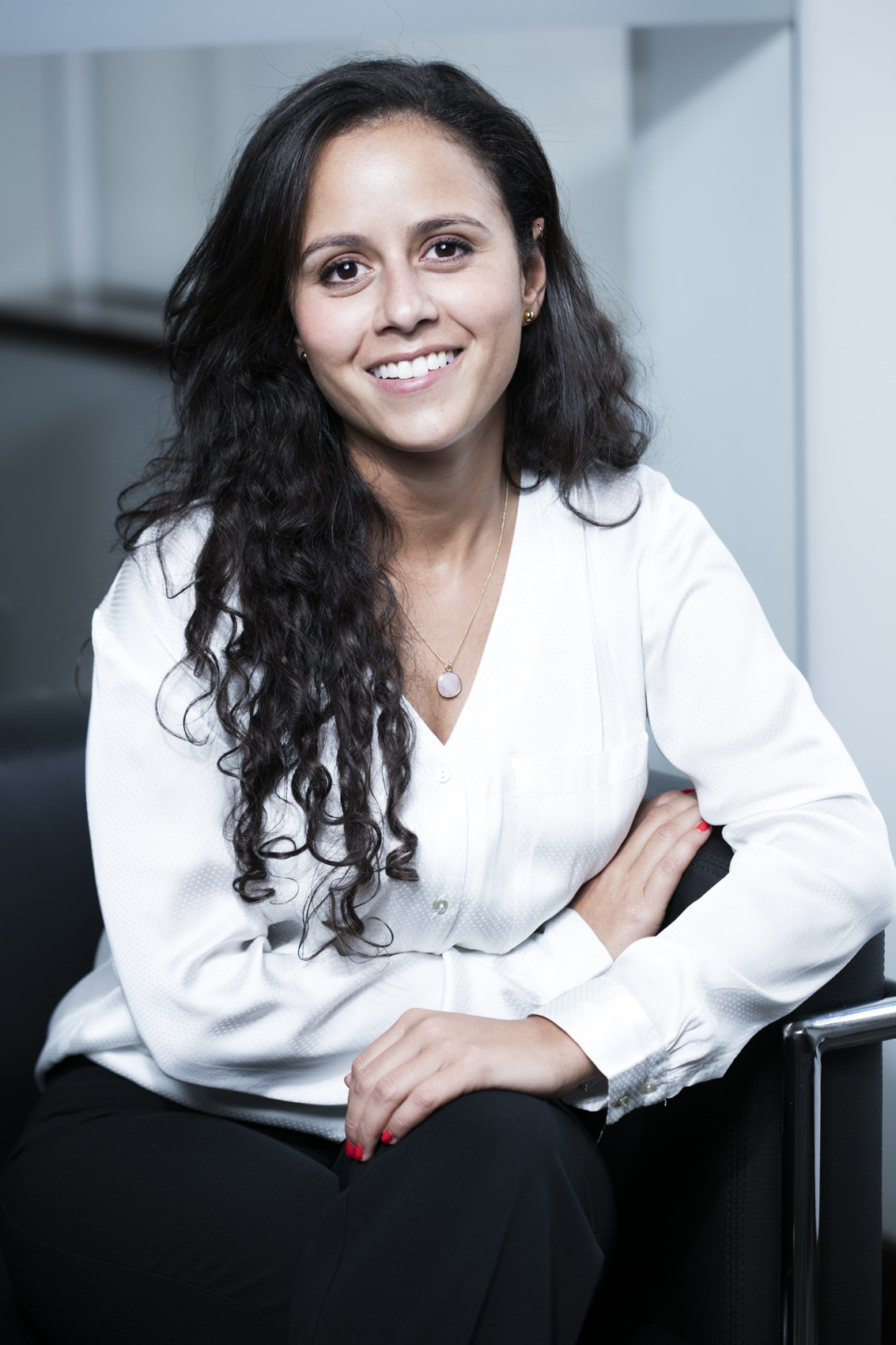 About the author:
Jaifa M. Mezher Arango is a policy and product development intern at The Megawatt Hour. She has worked in International Cooperation and Sustainable Development for the last 10 years. At the moment, the focus of her research is on the geopolitics of energy and the impact natural gas has on developing markets. In addition, Jaifa is working on energy efficiency, clean energy, and the impact LL97 will have in NY City and in the State. Jaifa is from Colombia. She holds a B.A. in Government and International Relations from Universidad Externado de Colombia and is a Candidate for the M.S. in Global Affairs from NYU (expected May 2020).