Energy Decision Maker Thomas Mort
Resource According to Value
The Megawatt Hour Series: Saving with Energy
Thomas Mort
President, Saving with Energy
Energy decision maker Thomas Mort is a leader in the field of operational excellence and continuous improvement with more than 30 years' experience. Thomas is currently a principal of Thomas Mort Consulting LLC. He leads a team of experts matching "best available energy technologies" to cost conscious facilities. One of Thomas' skills is breaking down project barriers and turning projects into cost effective opportunities.
He was previously the Global Energy Director for Archer Daniels Midland Company. His responsibilities included developing, leading, implementing, and administrating company-wide programs focused on improving methods for managing energy usage.
He has extensive international experience and training in multiple plant systems, along with technical team leadership, motivational presentations, and global program implementation.
Thomas's unique energy management workshop programs are utilized by many consultants and corporations to drive low cost, high value energy reductions across large global manufacturing companies. The first interview in this series was with Bert Bland of Cornell University. 
How did you get started in the field of energy and sustainability?
I spent 17 years working at the Big Rock Point nuclear power plant in Charlevoix, Michigan. I worked there in positions from licensed control room operator to Reactor Engineer. In the mid 1990s, that plant was scheduled to be decommissioned. I accepted a career change and joined other engineers to become embedded into a large General Motors/Delphi Automotive plant as an energy engineer. It was this career change that helped me to learn what I wanted to be when I grew up. The nuclear power plant training was essential. It enabled me to go into large complex plants and to develop energy cost and waste reduction strategies. The transition to the automotive plant enabled me to gain experience in manufacturing plant operations.
In the new role, the training continued…
For the next 13 years, I got to travel the world… literally. I analyzed plants and taught engineers skills needed to find, approve, and implement projects. I developed a program called Saving with Energy Workshops. These workshops lasted over a period of 8-10 weeks and each participant had to "work". Using portable data logging equipment, each participant learned to measure, analyze, and implement projects. The savings accomplished through the workshops exceeded the output of the nuclear power plant that I worked on, and that was a 67-megawatt plant! I was seeing the immense value of replication of projects across large organizations.
These years of training prepared me to become the Global Energy Director for the Archer Daniels Midland (ADM) corporation. ADM had an annual energy expense exceeding $1.5 billion per year. The role of Global Energy Director provided me with the most amazing opportunity to make a difference. ADM operated large, complex plants, many of which had their own cogeneration plants.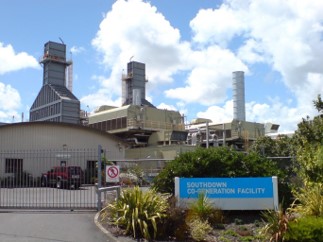 To give you a sense for the magnitude of energy usage at ADM, one plant's air compressor system used more power than the output of the nuclear power plant I had worked at for so many years. This experience led to the development of the "Structured and Focused Process" that continues to deliver energy savings across very complex systems within a compressed time frame.
You have described, in the past, certain "rules" that you learned from various leadership that have helped inform your work over the years. Can you explain them?
I'll tell you a story about it. I left the nuclear plant and entered into these very large organizations. Energy was a major operational cost at these organizations and already had a lot of attention by the plants to improve efficiency. It was not obvious how a corporate energy manager would make a difference. So, change management and organizational culture were essential to success.
When I started at a big firm, the COO said "I have a rule" and he went up to the whiteboard and he wrote:
R ≠ NR + AGS which means result does not equal no results plus a good story. Honestly, it's kind of threatening, in a way. You're the new guy on the block, you've just moved there with your family. And the head guy has put out a very strong statement.
Then, the Senior Vice President who had been with the company a long time (over 40 years) said "I have something too…. Patience is not a virtue". I got the message that these individuals wanted to see results right away.
This seems hugely intimidating.
"Well, I'm going to add a rule!" I said… I wrote on the whiteboard "Resource according to Value". Energy projects need resources and support if they are going to make a difference. My bosses were on board. They wrote me a letter. (I kind of wrote the letter, but they signed it.) The letter said projects that fit inside of this payback range would have corporate funding approval.  I put it in a laminated folder and carried it around with me everywhere I went. Having this folder helped overcome one of the major barriers that kept good projects from getting done.
What was the threshold?
We were at a threshold of 3.5-year paybacks.
So you then had the resources and the mandate to change the culture around energy there?
Yes, that was a piece of it. There was more to it, of course. Change management is across the board, from the CEO to the operators and everyone in between. The people who implemented the projects received awards and prizes. That recognition was an important contributor to the energy programs' successes.
Another important item was to focus on facts, not opinions. Most manufacturers don't care what kind of experience you've had with other large facilities; they want to know that you've successfully lowered cost and usage in a facility just like theirs. In house understanding is more powerful than having done this same project 50 times at other places.
You have been able to segue from manufacturing to hospitals to a whole host of different industries. You've been able to convince people that each site is not completely unique and you've been able to overcome a "not invented here" mentality. Is that true?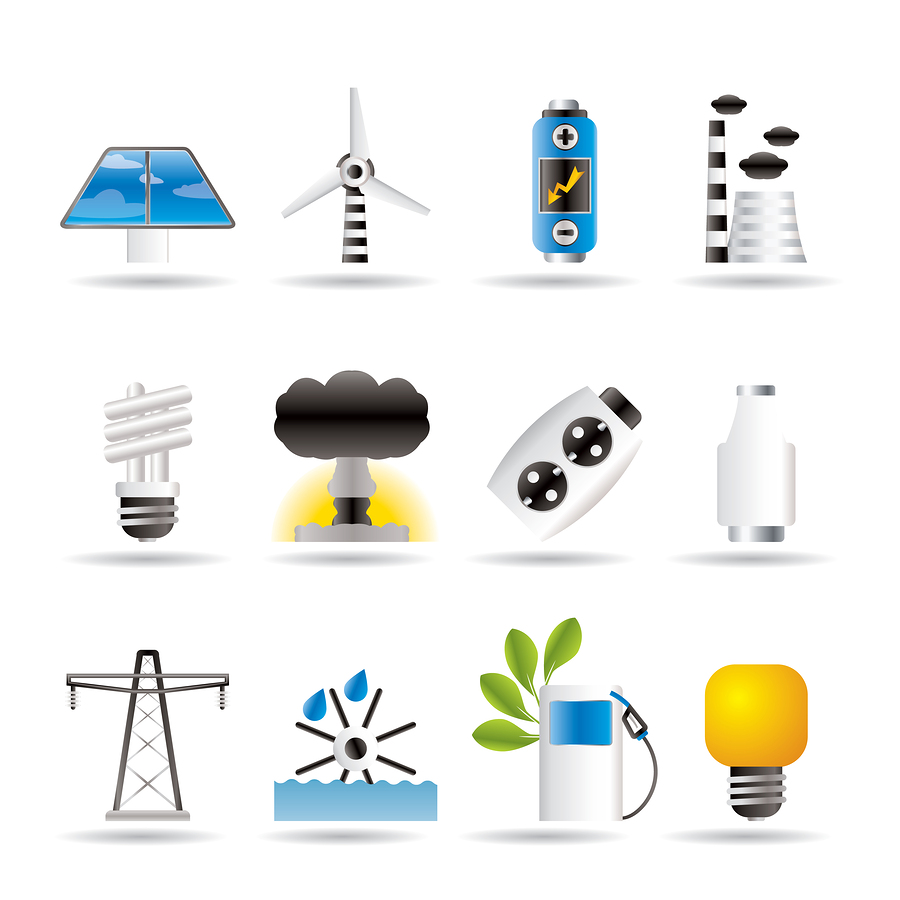 Well, people always say "We've done everything that we can, but we're looking for more". Or, we hear "I know there's more that we can do, but we don't have the resources". It is very rare to have a warm, open door in which people say "Come in, we need help and we're going to approve projects." Hospitals are really interesting… energy isn't the biggest cost. There are a lot of competing demands for resources. Funding has a different path than you have in a factory. The projects are the same… hospitals and factories have boilers, generators, cooling towers, chillers, pumps and fans. So the basic operation isn't any different. Factories count on resiliency and reliability in the same way that hospitals do. Factories are much quicker to make decisions. Hospitals have a much longer path to decision making.
Are there any specific stories or projects that stand out over this time? Can you think of projects that had a particular impact or that were particularly memorable?
Yes. When I came to Archer Daniels Midland, ADM, I noticed something when I would drive in every day to world headquarters. I noticed that there was all this steam going up into the air. As an energy engineer, I would say to myself "that's steam, that's wasted energy". Large dryers vaporized moisture from beans and that went out as hot steam. The steam went right out the chimney. It occurred to me that this exhaust could be used to pre-heat incoming air which would allow the company to use less gas.
So we implemented a project in which we would blow steam into a big pot of water (direct contact hot water heater, or scrubbers in some contexts). You take all the heat out of the steam, warm the water, run the water through a radiator and so all the air that comes into the dryer goes through the radiator first and is warmed. This results in a drop in natural gas usage.  It was a complicated project, more than half a million dollars in cost to install on top of a building with no elevator.
Then, we had to get it done and demonstrate the project's value…
I challenged the project engineer to sort of a race. There was a McDonald's going up across the street from where I lived. We were in a small town, so everyone knew about the new McDonald's. I challenged everyone to get this project finished before the McDonald's sold its first burger. They got it done! We were able to show that if this could happen in one stack, it could happen in stacks across the company.
The other powerful thing that we were able to do is show people the impact on gas consumption when this equipment was turned on… you could see the gas consumption come down. Turn it off? Gas usage increased. In fact, it was easy to define. This was not high technology, it was well known equipment. The challenge is getting the right technology and the right people together. People had been drying product the same way for 50 – 100 years.
Most of my work is understanding the different technologies that are out there. Then I need to work with the facilities to match the technologies based on cost, fit and complexity. Then, I need to be sure enough about it that I will risk my credibility and be certain that the technology and the projects will deliver and do what I said. Quite a few moving parts.
You've traveled all over the world and looked at facilities across the planet. What do you find that is common across the facilities you've visited around the world? What's different?
I didn't know what I would find…. But now that I've been to 29 different countries doing this work (I just added India recently), the commonality is that people want to reduce their energy usage. Most places outside the US have higher prices. So most places outside the US have even more desire to do this work. It is easier with a better payback. Germany—technology—will have thought out how to improve a process. They are in constant engineering mode, trying to figure out how to do something different or better. They like complicated stuff. That is a difference.
I have found that there is a lot of disjointed data. I have consistently determined this after analyzing hundreds of manufacturing facilities and hospital central power houses. Key data points are usually missing. Data does not align with performance measures. It can be challenging to coordinate energy data with energy tariffs and invoices.
Tell us a little bit about the process you go through when you develop a project? Is there a common approach across countries and facilities?
With every facility, I always begin with utility invoices (the whole invoice not a spreadsheet of use and cost), electric interval data at intervals of 15 or 30 minutes, gas data at daily use intervals, and some productivity measure ranging from parts produced, hours open, and weather. Second comes collecting a sample of interval data for major energy conversion systems such as chillers, boilers, air compressors and production machines. The foundation for identifying, quantifying, and verifying high value energy projects begins with having the data organized in a relational data base. With good data, we find that many projects turn out to begin with operational improvements. These projects are not necessarily capital intensive.
These years of practice have helped to build a "Tool Box" of project solution sets. Structured data is crucial to choosing the right combinations of projects and being able to quantify and verify results. Good data and analysis are not the only steps. In order to get projects approved you need to link opportunity, funding, and resources. I've found that leveraging subject matter experts is crucial to getting more complicated projects right the first time. I also like to build confidence with the decision makers by starting with smaller projects and using measured data before and after project implementation. Also, it is key to work on projects hand in hand with a client engineer to ensure clear project understanding and buy in.
It's so interesting that there is so much commonality between and among companies and businesses around the world.
Well, I like to call them symptoms. I go somewhere and I ask "Do you have these symptoms?" Here are the measures to validate those symptoms and then here's the medicine. Here's what you can do to fix them. It's like taking the temperature of a place, the vital signs. And then there are remedies. It is essential to start with the basics, organize the data and then follow each step. You can always go in and pick an air compressor and do an air compressor study. But that doesn't mean you did the best thing for the factory or the facility.
What is the most surprising thing that you've learned after years of doing this work? Are you ever surprised?
First of all, I've enjoyed continuous learning. I have been building my tools and my tool box over years and years. You never stop learning. I enjoy the challenge of finding a way to improve energy usage. It isn't so much that I am surprised as it is that I am covering new things.
That's what makes it fun and interesting, right?
My wife always says, "you've got to come home from your playground." I really, really like what I'm doing. I always want to dig into the details of how facilities operate. I want to find the link between how companies produce things and how those facilities use energy. There are different reasons for doing projects. Some companies have a strong push to reduce emissions or greenhouse gases. That can be an even higher-level item than purely looking at energy. Hospitals need to stay operational no matter what events or issues come their way. Resiliency is so important. If you can keep the energy program delivering positive cash flow, and energy becomes a profit center, then you get to keep doing more and more things.
If you had a magic wand, and there was one thing you could change about the energy industry, what would it be? And what would the result be?
I think right now it would be access to data. Utility companies do not make it easy to access data. They don't spend time teaching people about how to look at detailed interval data, so customers miss a lot of opportunities. It also hurts the utility company because one of the things that utilities need to do is have a lot of extra equipment for high demand periods. The best way for utilities and customers to manage and plan is if there is relatively flat load, with few big peaks. Amazing how few people have access to interval data. It is fairly difficult to get. Access to interval data is the number one tool of all the tools that we've been using for all these years to improve energy use and cost.
We look at all of these innovations in our industry—artificial intelligence and blockchain. I always come back to the notion that customers don't have a level of detail or access to their current usage and cost. That access would enable all these other innovations, but yet customers can't get basic data. That's a big hole. It may not be so romantic, it is one of the most valuable.
I just completed some distribution facilities in the US and India. They have plants that use a lot of forklifts. They're all electric. So they have to charge the forklift at the plant. What I found was that they would charge the batteries whenever they needed charging. If you look at their electric rate, they have demand charges and very high ratchet charges. Of course, that means that if the plant sets a peak and that peak is higher than normal, then they have to pay for that peak for the next 11 months even if they don't use a quarter of that peak in the future.
Sort of like what happens with capacity in some US markets… It also happens with demand here in some instances.
Anyway, the operators couldn't access interval data nor could they evaluate when and how the plant was getting charged for the energy they were using to power the forklifts. They had no understanding that the forklifts were accounting for 30% of extra energy charges for the entire facility. Just because of the timing of charging the forklifts. Coordinating charge times, adding few spare batteries or a generator would have paid off there… and there are other solutions as well. It's not an impossible cost to manage, but it is if you don't even know what's driving those costs. So here's a company that was very active in doing any energy project that they were told to do. They did them all. They didn't do that one because it wasn't even showing up. All they knew was that they needed to charge the batteries.
An energy bill has a lot of line items. As a result, we find that finance reviews the high level detail, but they don't know to look at the detailed billing determinants.
Is there anything else you'd like to talk about? 
For the last 20+ years I've been leading workshops using client's factories as the training ground. There are limits and challenges to using a working factory. We had an opportunity to compete for a training center location in a new Technology Park (incubator for new ideas) that will be built in Hermosillo, Mexico. We won!
So, it's very exciting because we will be building capability. The  training center will be 100% off-the-grid. Renewable energy (solar and green fuel) will provide all the power needs. Even though the building is in the desert, the building will collect water from the air. The training center will simulate real life energy scenarios and will teach solutions to improve energy use with tools from the Tool Box of energy solutions that I've accumulated over the years. As a simulator, we can set up the equipment to run inefficiently. Students will perform assessments, develop solutions, try them out, and then measure the success.
The building will be competitive with similar stand-alone commercial buildings even though it is powered nearly 100% by renewables. We hope and expect that others will replicate this model elsewhere.
What's your favorite part of your work?
My favorite part of what I do is the interaction with people from around the world. I love sharing the lessons that I have learned and learning more from those I meet. To facilitate this learning that I enjoy so much I've developed a new series of workshops from the "Tool Box" based on a collection of energy projects developed over the last 20 years. As I've found over and over, replication makes a single project much more valuable than just completing the project in and of itself.
Great career. I recommend this work as a career that makes companies happy, helps facilities stop wasting resources and can happen anywhere. For me, it has meant that I can travel the world. Energy engineering isn't only for those who have formal college degrees as engineers.  Some of the best energy managers have been from the Navy machinist, electricians and instruments techs. What is important is that people should want to understand how things work.  Also, people who care about environmental issues, people who have an interest in sustainability can take a passion and turn it into this very practical profession. What's most important is being curious and passionate. In training sessions, we give the students a $1 calculator. That's all they need to do this work. You don't have to know calculus or deep electronics to be a good energy manager.